About Murmuration
Murmuration are a Dublin-based collective of theatre artists, making live, narrative sound installations in unconventional spaces. We create rich, intricate soundscapes with the aim of fostering new ways of listening in our audiences. Our work is all about big-hearted close listening.

Through our work we seek to reposition audiences in relation to their surroundings, creating vivid imaginary worlds. We have performed in bars, shopfronts, glass-walled galleries and public squares, without physically augmenting any of those spaces; aiming to find the extraordinary in ordinary and unlikely locations. We believe this approach to be particularly urgent now, when cultural spaces seem to be shrinking and becoming less accessible. We remain resolutely optimistic about Dublin, and are committed to finding performative potential in its existing spaces, through the transformative power of sound and live performance.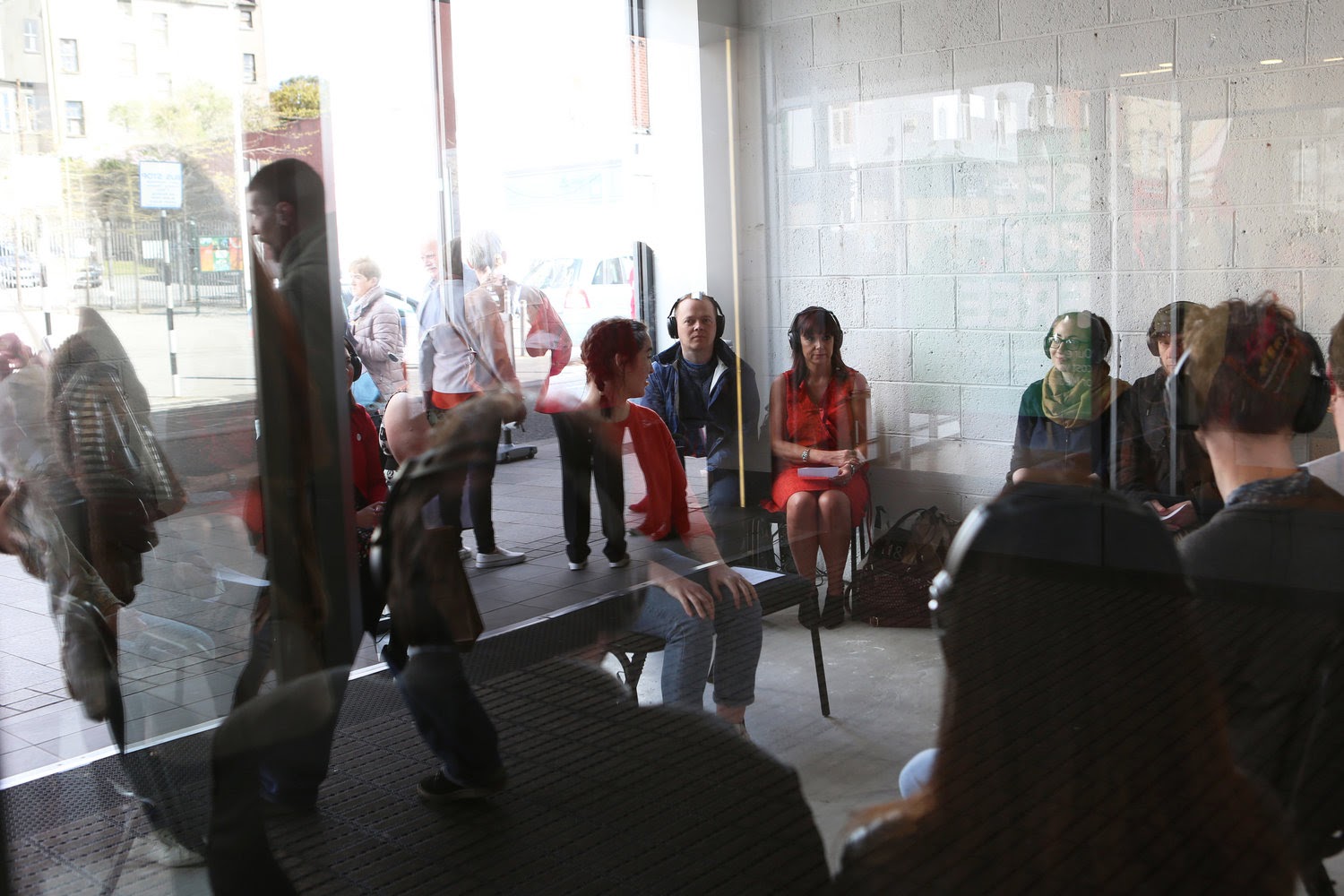 Murmuration formed in 2018 to present
Summertime
at Dublin Fringe Festival where it was nominated for a Judges Choice Award. In 2019, the production was shown at Drogheda Arts Festival and at the Abbey Young Curators' Festival. In 2020 our second production,
Will I See You There,
premiered at Dublin Fringe Festival and we presented so
close i noticed my breath on the glass
as part of Corcadorca's SHOWonline.
---