Will I See You There

Dublin Fringe Festival 2020

"I am so sick of being so lost somewhere that ought to be home."

Dee is back in Dublin, after several years away. Fin never left and is hiding in plain sight.
Viewed through a window and heard through headphones, witness a chance encounter between two people unaware of how much they need to be heard. This intimate show is an invitation to listen in as they strive to tune out the city around them, and the noise within.
…their interaction is thrilling in Jennifer O'Malley's innovative, subtle and technically assured audio sound design and composition.
★★★★ The Irish Times

Murmuration knows that in art, no less than in life, eavesdropping is a way to pick up on what we miss. Digging through the layers of this touching reunion, we discover a crushing misconnection, a cry for help that was made but quickly got lost in the Dublin din.
★★★★ Musings in Intermissions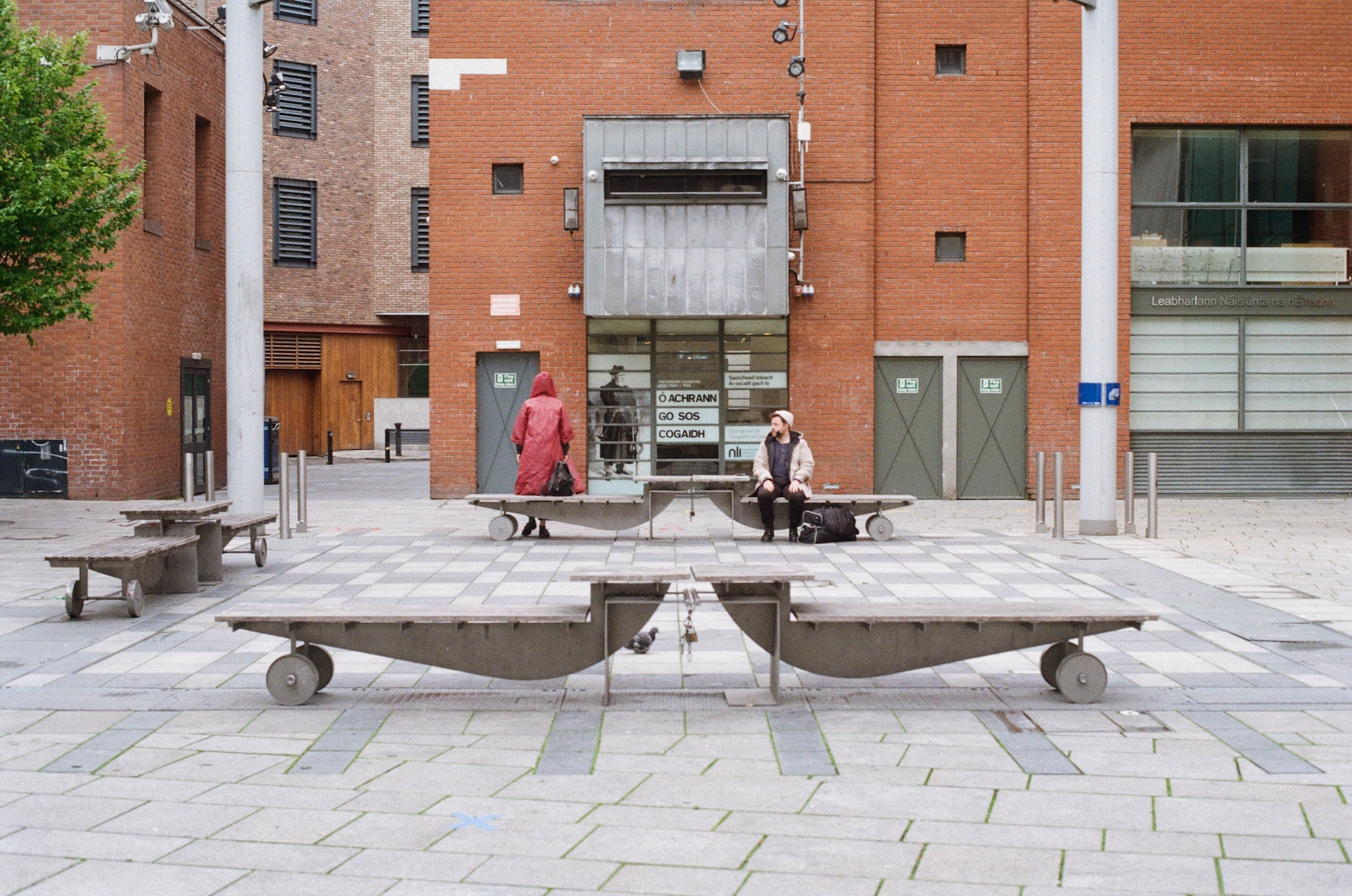 Will I See You There
by Murmuration

Written by James Elliott with the company

Director John King
Cast Finbarr Doyle
Nessa Matthews
Co-devisor Danielle Galligan
Design Ellen Kirk
Sound Design Jennifer O'Malley
Assistant Sound Design Leon Henry
Production Manager Owen Clarke
Production Assistant Aoife Daly
Producer Dara Ó Cairbre
Consultant Producer Kate Lennon
Aisling O'Brien
Photographer Anthony O'Connor
Funded by the Arts Council / an Chomhaile Ealaíon.
Supported by the Gallery of Photography, Fingal County Council, Dún Laoghaire-Rathdown County Council, An Táin Arts Centre, The Digital Hub, Official Digital Partner of Dublin Fringe Festival and Pan Pan Platform at Dublin Fringe Festival in partnership with AOB Arts Management.